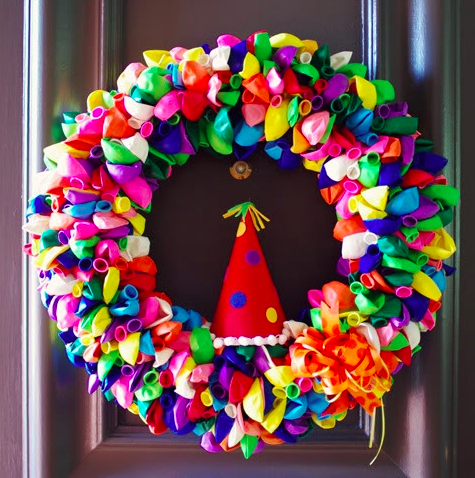 The other day I stumbled upon this picture on Pinterest with no link. Sad but true.  However I did find the blog which containes the actual tutorial on how to make a balloon wreath.  I think the amount of balloons needed depends on what size wreath you use. Also, you can add a bow, pipe cleaners, birthday hat etc.
Birthday Balloon Wreath!
First you need balloons.  Lots and lots of balloons.