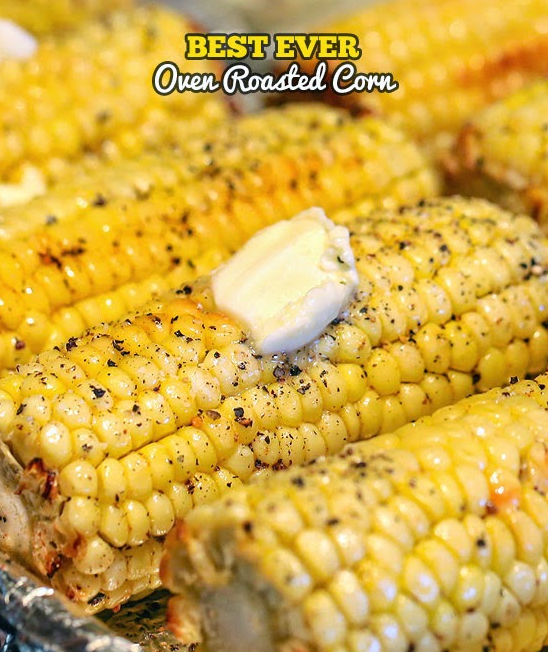 8 ears corn, cleaned
1 stick (8 tablespoons) unsalted butter, room temperature
kosher salt, to taste
fresh ground black pepper, to taste
Preheat oven to 400°F.  Line a baking sheet with aluminum foil.
Place corn on baking sheet.  Reserve about 1/2 of the butter.  Spread remaining butter on the whole ear of corn.  Sprinkle liberally with salt and pepper (I use about 1 teaspoon of each).