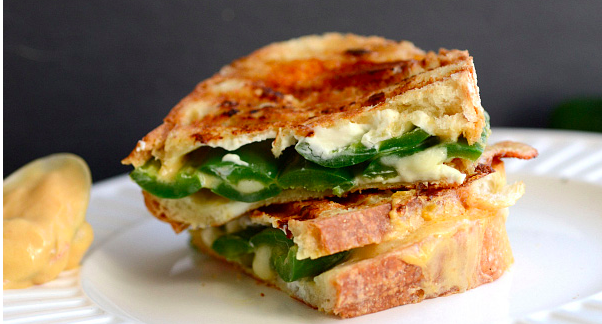 Ingredients:
2 slices sourdough or ciabatta bread
2 jalapeno peppers, cut in half lengthwise and de-seeded
1 tablespoon butter
2 tablespoons cream cheese
2 slices sliced provolone, mozzarella or cheddar cheese
2 tablespoons queso dip
Directions:
Preheat oven to 400 degrees F. Place jalapenos on a baking dish and sprinkle with salt and pepper. Bake the peppers until tops start to blacken, or about 8 minutes. Let peppers chill and then peel the skin off.