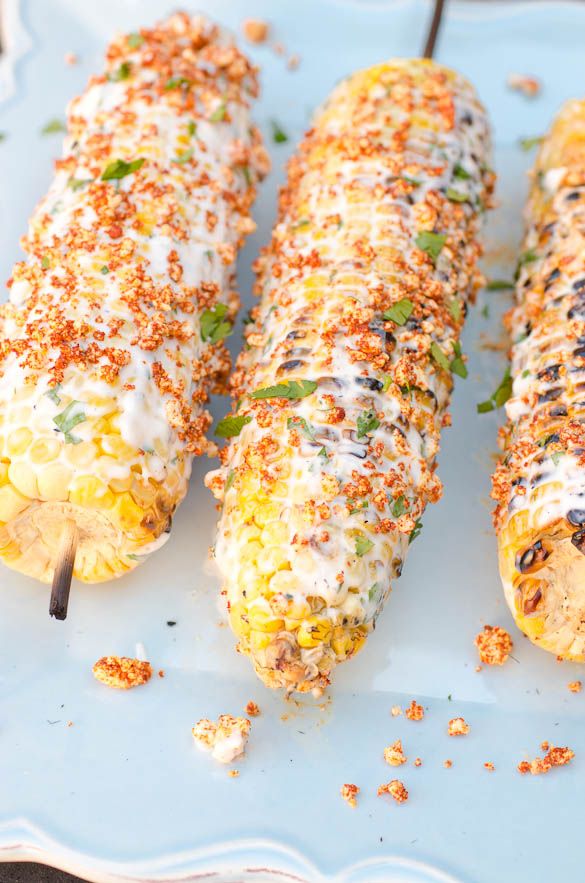 5 ears fresh corn, husked
For the Spread:
1/4 cup mayonnaise
2 Tablespoons sour cream
Juice from one lime
For the Topping:
1/4 cup grated Cotija cheese
1 teaspoon smoked paprika (or chili powder if you want heat)
Soak 5 wooden skewers in water for 30 minutes. Pierce a skewer halfway into the bottom of each corn cob.
Preheat the grill to medium heat (between 350-450 degrees F).
Place the corn directly over the heat, cover and let cook for 10 to 15 minutes, turning often, until the kernels are spotted brown.