Have you ever heard of Crystal Paine? Her amazing website is Money Saving Mom and let me tell you she is a blessing.  Her site has so many tips and tricks and I for one am so thankful for her.  Make sure you check out her website by clicking my source link at the bottom.
Thanks,
Chella
This is the weekly list of Free Homeschool Curriculum and Resources compiled by Jamerrill from FreeHomeschoolDeals.com. If you aren't a homeschooler, but you're a parent, teacher, babysitter, or nanny, you'll probably find at least a few useful freebies in this list. You may also want to go through the Educational Deals and Freebies from earlier this week for more.
Are you looking for free ways to teach your children? This week, Free Homeschool Deals contributor Tricia Goyer shared Free (and unexpected!) Library Resources for Homeschoolers.
History and Geography Freebies
If your children are working on memorizing the states and capitols, this Free Learning States and Capitals Printable Flashcards will be perfect, while this Free American Revolutionary War Printable Pack will be the right resource for your Revolutionary war studies.
Bible Lesson Freebies
Want a hands on Bible lesson? This Free Bible eLesson Download: The Gospel in Stick Figures from GrapeVine Studies will teach your child the Bible and includes activities with stick figures.
Who doesn't love a silly song? Check out this FREE Veggie Tales Silly Song MP3 Album Download!
I love the Free Children At Risk 5 Day Missions Curriculum from Life Threads/AWANA. It will help you teach your children about other children who are less fortunate.
Teach Music for Free
Music lessons can be expensive, but thankfully there are Frugal Ways to Teach Music in Your Homeschool and Free Online Piano Lessons with Zebra Keys.
If you have a younger child, they might enjoy Free Music Lessons: How to Tell the Difference Between the Rhythm & the Beat.
Free Writing, Reading and Sight Words Helps
Is your child's creative writing ready to be refreshed? Check out these Creative Writing: May Theme Creative Writing Prompts or FREE Mother's Day Copywork Printables.
Oliver Twist is a favorite in our house. These Free Oliver Twist Copy Work Pages (26-page set!) are just the thing we need to complete our studies.
The McGuffey's Primer Copybook is a classic you don't want to miss!
Have a child who is an emergent reader? These 220 Dolch FREE Sight Words Flash Cards or First 100 Dolch Sight Words Printables are just what you need to get them going.
Notebooking? These Notebooking Pages: Free Documentary Journal Page can guide you through any documentary.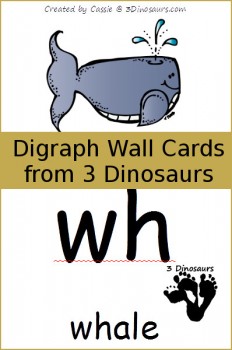 And don't forget Free Digraph Wall Printable Cards and Preprimer Sight Words Printables: find, for, funny, go to complete your studies!
Free Stuff for Math
Who couldn't use some math teaching encouragement? This Free eBook: 37 Ways to Wow a Math Student! (subscriber offer) is just what the doctor ordered.
These Free Frozen-Themed Multiplication Flash Cards are too cute (and functional) to pass up, while this Free Measuring Unit Activity Printables (limited time!) will help your child practice measuring.
This Free Math Manipulatives Printable Pack will keep your hands on child interested in Math.

Teach Science for Free!
It's time to get dirty. This Free Earthworm! Mini Science Project is just what you need to dig in!
And while you are digging in to the dirt try out this FREE Ultimate Guide to Studying Plants and Flowers.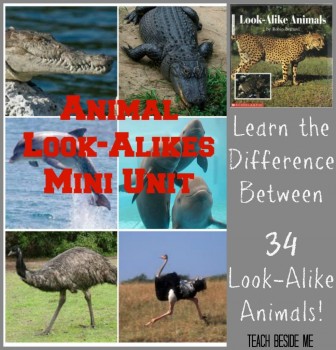 Studying animals? This Free Look-Alike Animals Mini Unit Study will be an excellent guide.
Finally, for all your bug and insect study needs:
Free Preschool/Kindergarten Resources
This Reading Mama has compiled an excellent list of 12 Common Household Items You Can Re-Purpose and Re-Use: Free Learning Resources.
This Free Spring Themed Printables Pack for Pre-k/K ages will help your child jump into spring.
Working on learning the alphabet? These Free Printables: Alphabet Coloring Pages will get you on your way.
These Free Printables: Animals in a Tree – 22 Pages! include so much more than animals. They are packed full of coloring pages, letters, numbers and more!
Just for fun, this Free Where The Wild Things Are Printables Pack will bring a smile to your child's face.
Teaching your child to eat healthy is a must. These Free Vegetable Coloring Pages (20 page set!) will send them in the right direction.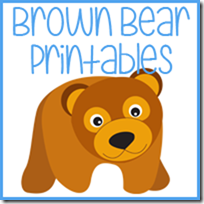 A favorite in our house, this Free Brown Bear Printables Pack is sure to be a big hit!
Does your little boy love cars? This Free Transportation PreK Printables Pack will rev his little engine.
This Free Printables for Montessori Homeschools and Preschools list is extensive! You will find more than you need here.
Looking for hands on activities? These Free "On Top of Spaghetti" Interactive Playdough Mats, Counting Centers & Printables! should do the trick.
This NEW! Free Letter Sounds A to Z App from All About Reading! is impressive! We love All About Reading.
Homeschool Planning Resources
Homeshcooling alone? Affording Single Mom Homeschooling provides tips and encouragement from the trenches.
This Free Printable Homeschool Calendar for 2014-2015 will help organize your homeschool life.
I love this Free Download: Free Homeschool Field Trip Planner for organizing my field trips, and this Free Printable Web Address Book will keep online info safe and in one place!
And when all the work is complete, be sure to hand out these Free Homeschool Award Printable Certificates to your awesome children who will have earned them!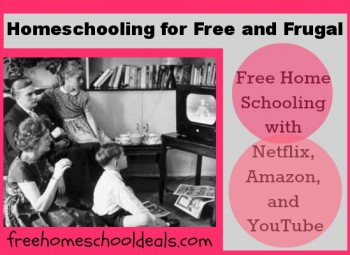 Need to add some visual stimulation to your curriculum? Free Homeschooling with Netflix, Amazon, and YouTube should guide you in the right direction.
Click here thousands of homeschool freebies!
*Don't forget! If you are looking for additional free homeschool resources please check the huge growing list of free homeschool curriculum and resourceson MoneySavingMom.com!
Jamerrill is the homeschooling mother of a large and growing family. After seasons of spending $50 or less annually to homeschool her children, she started Free Homeschool Deals in 2012 to help all families afford the homeschool life. You can follow the homeschool goodness on Pinterest and Facebook.