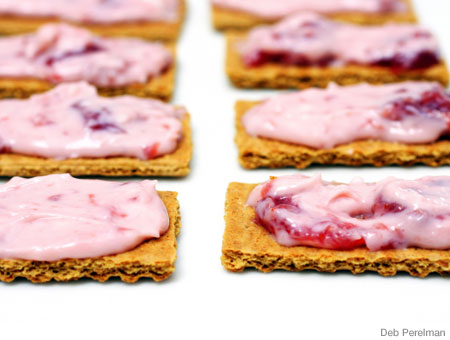 * 3 ounces of cream cheese, softened for 10 seconds in the microwave
* 3 tablespoons strawberry jam
* A few sheets of graham crackers, broken into squares or rectangles
Mix the softened cream cheese with the jam. Spread a little of the mixture on top of each graham cracker. Either eat right away, or chill for 30 minutes. The grahams will soften and become more like a cheesecake crust, and the topping will firm up.
Kids can help: Break up grahams, stir cream cheese and jam
Extras: Use different flavors of jam, top with a slice of fresh strawberry